Finally, a day for frogs, leap day! So here I am with seven marketing tips on how to grow your business, or as I like to say: whether its online or offline great marketing can help your business leap off the page and into your customers hearts and minds.
As we all know, being memorable is half the battle. Potential clients can't call you if they don't remember you! So how do you leap into the hearts and minds of your customers, read on: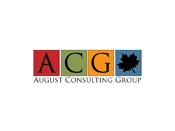 1. A great logo – No matter what you do you need a logo that will grab attention, that people will remember. Okay, I admit naming a company ribit is going to make that easier and the whimsical frog is something no one forgets, but a good strong logo is memorable.
2. An awesome business card – This is often the first face of your business. People still want to have that paper card to associate with you. I met someone two weeks ago whose office went "green" and they don't have cards, of course I can't tell you his name…. Fast Company did a great article on Moo.com about the business cards they are printing using Facebook cover photos on side and your contact info on the other (and boy are they busy)! Be sure to have not just your name address and phone number, but links to your social media pages so people can "follow you" on Twitter, Facebook, Google+, etc.
3. Consistent branding – Okay, you have a great logo and an awesome card, but you need to make sure that your branding is consistent. You need to be sure your business card, brochures, web site all have the same look and feel. That you have consistent messaging, that all marketing materials appear to come from one company. Look at Apple, Inc., whether you see a product, their web site, their packaging, etc. it all "looks" like Apple. They have consistent branding.
4. Content marketing – I've said it before, but I'll say it again, content is king. Content needs to be relevant and it needs to be applicable to your audience. Yes, you need to know who your audience is and speak directly to them. In the print version of the article on Stripe (a PayPal competitor), Businessweek used the secondary headline "Using Stripe is almost as easy as embedding a YouTube video". So why is that a problem, well a web developer knows this is easy, for the basic Businessweek reader, not so much – they might not even read the article. So you need good content and you need to know your audience.
5. WordPress web site – Using a WordPress web site will make it easier to update, easier to blog and will allow you to get awesome SEO. And yes, you can make it look any way you want it. We always design custom templates for our clients (you know blank screen, starting with Photoshop vs. purchasing a template from a one the many companies that sells them online). So yes, you can get custom design and WordPress and get all the great functionality and a fabulous web site. Our site is a WordPress site and it definitely does not look like a "standard" WordPress site!
6. Search Engine Optimization (SEO) – Now you have your really awesome WordPress site, you've started to blog, you have great content. Now you want the world to find you, now it is time for SEO. You add your SEO plugin of your choice (I like the All in One SEO Pack) to your site and get started. It is imperative to have good meta descriptions, key words (including long tail key search terms) and that you make use of all the opportunities to make your site easier for Google, Bing, Yahoo and the other search engines to find you when potential clients are looking for you.
7. Social media – There is not a better way to drive traffic to your site and build business than social media. You can engage with potential clients on Twitter, Facebook, LinkedIn, Google+, Pinterest (the latest and greatest of social sites) and a myriad of other sites like www.whosay.com (if you are an actor, musician, writer, athlete, etc. you should be on whosay). I know you are thinking just one more way to "waste" time, but with a few tricks of the trade you can be efficient and you will grow your business. I have not only grown my business (yes, I have actually gotten clients from Twitter!)I have made great friends from social media as well. One of those friends can even help you with your social media! Check out my friend Lissa Duty's blog Have you taken the Social Media LEAP? on how social media can grow your business!
So if you want to make this a memorial leap day, remember the tips above when you are developing your marketing plans. Seven little tips that will help you "leap into your customers hearts and minds". Being memorable is half the battle, to have your company remembered when it comes time to make a purchase. Good luck and enjoy today, it won't come around for another four years. So what are you going to do today to make your company leap into success? Let me know before another four years slips by….