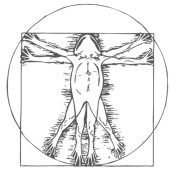 ribit was founded in 1994, as a full service digital marketing agency. We design custom WordPress web sites with responsive design (they look great on smartphones and tablets), as well as eCommerce web sites. We provide clients digital / marketing strategy development, search engine optimization (SEO) and social media services. ribit also offers traditional marketing and graphic design services including logo design, branding, advertising, public relations and brochures.
Through the years ribit has been lucky enough to have won numerous awards including: Multimedia Producer Magazine's Top 100 for consistently setting high standards of creativity and production quality in a variety of interactive multimedia platforms, Dallas Tops, Newmedia Invision, Rockport Publishers, Web Awards, SXSW, and the One Show.
ribit's client base has included a variety of local and Fortune 500 companies including Baylor Healthcare, Ericsson, Ewing Marion Kauffman Foundation, Fujitsu, GTE, Hewlett Packard, IBM, Neiman Marcus, Nortel, Rapp Collins Worldwide, Southern Methodist University, Southwestern Bell, and Texas Instruments to name a few.
Robin Moss
Robin Moss is the founder and top frog at ribit, headquartered in Addison, Texas. A senior professional with a Fortune 500 track record in developing highly strategic and profitable online and offline marketing campaigns. She easily translates clients needs, wants and desires to the various team members to provide clients with an end product that not only meets, but exceeds expectations. Her leadership allows her to deliver innovative business solutions to her clients.
Robin has always been a cutting-edge, when she started ribit she was selling trade show kiosk presentations and CD-ROM presentations, at a time when most computers did not come equipped with CD-ROM drives. Her favorite saying at the time was "really, soon all computers will come with CD-ROM drives…". By the end of 1994, she was selling web sites, convincing everyone the "web is not a fad!"
Convinced that the key to the explosive growth of her company was giving back to the community, Robin has always had ribit produce pro bono work – from the very first web site the Susan G. Komen Race for the Cure every had, to her work for the Addison Midday Rotary Club, Robin continues to give back to the community that has treated her so well.
While ribit has been awarded many awards, Robin was personally honored with Multimedia Producer Magazine's Top 100 Award and the Spirit of Rotary Award. Robin is a member of the Addison Midday Rotary, the Women's Professional Network and several Meetup Groups!