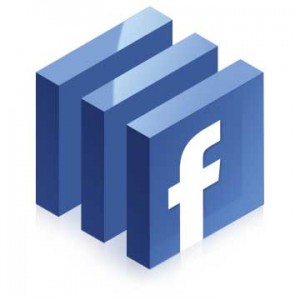 In February I blogged about protecting your brand online (Protect Your Brand by Listening to Your Mother!). Unfortunately, Representative Anthony Weiner did not read my insightful post about thinking before you tweeted, or posted, or e- mailed. Now it is even more important to heed my warning. Just this week the FTC ruled in its investigation of Social Intelligence Corp. that they are in compliance with the Fair Credit Reporting Act in keeping "our" posts and tweets and such in a dossier on us that they can keep for seven, yes seven, years. Michael Santo wrote a great article in the Tech Buzz Examiner about it!
In my previous post I said you should not post something you wouldn't want your grandmother to read. I am amending that to include your future/prospective boss! Yes, that is who is using Social Intelligence's services. All your college photos showing your drunken parties might seem like harmless fun to you, but your next employer might see it as a potential problem and pass.
And if you think you can control your photos think again. Facebook has now introduced a new "feature" called Facial Recognition. Yup, now Facebook will find you in pictures and tag you. Perhaps you should think of that before doing some of those really fun things your "friends" can capture on their cellphone cameras and upload. Once again, this "feature" is automatically "on". So if you don't want your friends to have pictures of you suggested to them that they can tag with your name (yes, Facebook scans through all the pictures on your Facebook page – of your friends and family – and then sifts through all the pictures on all their servers and "suggests" pictures that might be you so you can tag them with your friends names) you need to turn this "feature" off. With this new feature your friends can tag your pictures without your knowledge!
Now if all of this seems a tad futuristic and creepy, well you can turn it off. You just have to follow the simple guidelines (courtesy of How to Disable Facebook Facial Recognition by Rob Young)
Log into Facebook
In the top-right corner click on Account and go to Privacy Settings
Click "customize settings (toward the bottom-middle of your screen).
Look for the section title "Things others share." the permission you accidentally gave Facebook to use facial recognition suggestions is located in the "Suggest photos of me to friends" option. Click on "Edit Settings" to change that
Choose "Disabled" and then push "OK."
Now you can be sure that your friends are not getting your photos without your knowledge (through Facebook) to tag. But still be aware that what you are posting lives on without your knowledge through companies like Social Intelligence, even after you delete it.
I'm not saying never have fun, I am saying you just need to be aware of the consequences. If you tweet people pictures of your private parts, it might cost you your job. Whether you work for Congress or not.